ICCH Bulletin of April 1, 2018
April 1, 2018 Easter Sunday
Welcome Father Peter Today's Readings: Acts 10:34a, 37-43 | Col 3:1-4 or 1 Cor 5:6b-8 | Jn 20:1-9 or Mk 16:1-7 or Lk 24:13-35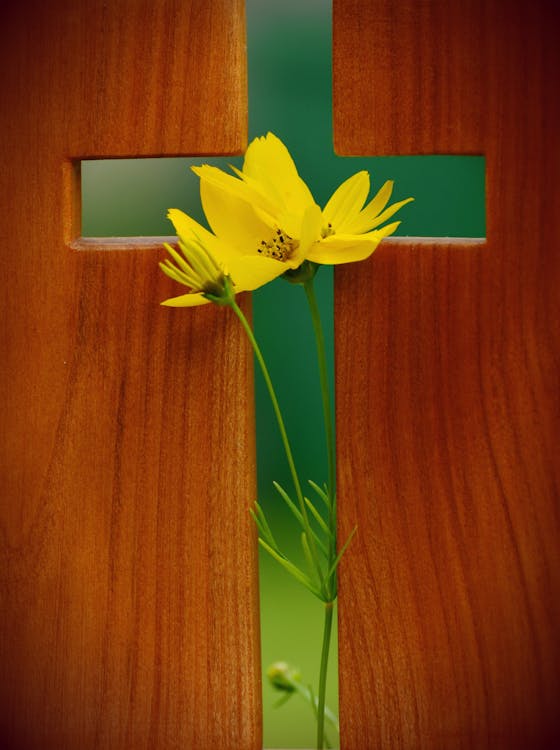 The Easter Proclamation
Rejoice, heavenly powers! Sing, choirs of angels! Exult, all creation around God's throne! Jesus Christ, our King is risen! Sound the trumpet of salvation!
Rejoice, O earth, in shining splendor, radiant in the brightness of your King! Christ has conquered! Glory fills you! Darkness vanishes forever!
Rejoice, O Mother Church! Exult in glory! The risen Savior shines upon you! Let this place resound with joy, echoing the mighty song of all God's people! (…)
This is the night when Christians everywhere, washed clean of sin and freed from all defilement, are restored to grace and grow together in holiness.
This is the night when Jesus Christ broke the chains of death and rose triumphant from the grave.
What good would life have been to us, had Christ not come as our Redeemer?
Father, how wonderful your care for us! How boundless your merciful love! To ransom a slave you gave away your Son.
O happy fault, O necessary sin of Adam, which gained for us so great a Redeemer!
Most blessed of all nights, chosen by God to see Christ rising from the dead!
Of this night scripture says: "The night will be as clear as day; it will become my light, my joy."
The power of this holy night dispels all evil, washes guilt away, restores lost innocence, brings mourners joy; it casts out hatred, brings us peace, and humbles earthly pride.
Night truly blessed when heaven is wedded to earth and we are reconciled with God! (…)
May the morning Star which never sets find this flame still burning: Christ, that Morning Star, who came back from the dead, and shed his peaceful light on us all, your Son who lives and reigns for ever and ever. Amen.
Source: Source: Excerpts from the Exsultet, proclaimed during Easter Vigil.
News
1 April - Christ is Risen! To all of you, a very happy and blessed Easter! On this occasion, mass moves to the main church (instead of the chapel at the back) and starts at 13:00 as usual. After Mass, let's continue to celebrate the Resurrection with an Easter Social Gathering! If possible, bring something edible to share with the community.
2 April - There is no Mass in English on "Easter Monday", but you can join a solemn Mass on this holiday in about every parish in Heidelberg. A list can be found in the "Stadtkirche Heideberg" bulletin or online at http://www.stadtkirche-heidelberg.de/html/veranst/gottesdienste612.html.